Scootercat,
Welcome to the forum. I'm sorry that you find yourself in this unfortunate situation; needing revision surgery.
The aspen device is an attempt at minimally invasive fusion... reducing the size of the surgery needed to accompish fusion. This sounds like what you have: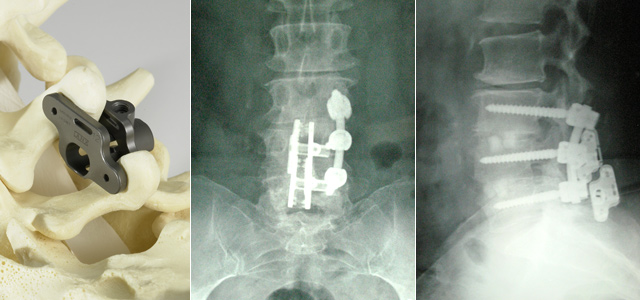 Most MISS procedures are a compromise. The advantage is the lower invasive nature of the surgery. This comes at the expense of how much can the get done... can they see what they need to... can they reach what they need to... can they install the strongest and most likely to succeed structure????
If it works... you win the gamble because your recovery time is less... collateral damage is less. If it doesn't work, you probably wind up getting what you were trying to avoid in the first place, except now it's in the presence of an already failed surgery. You have the expense, recovery, and collateral damage associated with 2 surgeries. You also have compromises imposed by what was done... can they use the system they'd like to use after taking out the existing hardware?
You are in a tough spot. There is much to understand. Do your homework... make informed decisions.
Good luck,
Mark